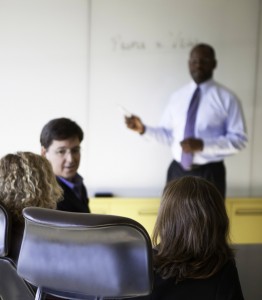 We are a group of seasoned lawyers dedicated to representing individuals in their most sensitive legal matters – often when they are facing the fight of their lives.
Each of our attorneys is a seasoned litigator, having come to Ramsey & Ehrlich with first-rate academic credentials and five to ten years of litigation experience at prestigious national law firms or the federal government.
We share a conviction that zealous, thoughtful, and effective representation is best provided by a small team, composed of smart and experienced lawyers, all of whom stay focused on results.
With our streamlined approach to cases, we are often able to outperform much larger law firms and governmental agencies with far greater access to staff and resources. And we perform our work with dedication to our clients' individualized needs, and an unwavering commitment to the highest ethical standards.
Having handled many trials before juries and judges, our team is uniquely well prepared for a tough courtroom battle. But we also know that the most cherished victories are those that come quietly – far away from the spotlight – when we can persuade prosecutors and investigative agencies not to bring any charges at all.
And no matter how simple or complex the case, we always bring the same creative, cost-effective, and collaborative team effort to getting the best possible result for our client – and doing so as quickly as possible.